Table of Contents
Gamification can help participants accelerate their KPIs. It works to improve performances of sales teams, channel partners, retailers and distributors, seller networks, gig-workforce, and tele-support teams.  Here are 7 ways how gamification helps you bring cost, process and business efficiencies -
1. Save time for participants
Performance scorecards let your participants check their performance, earning trends, leaderboard, opportunities, incentive earnings and more on a real-time basis. This saves ~15% of total work time that participants spend on understanding and calculation of schemes.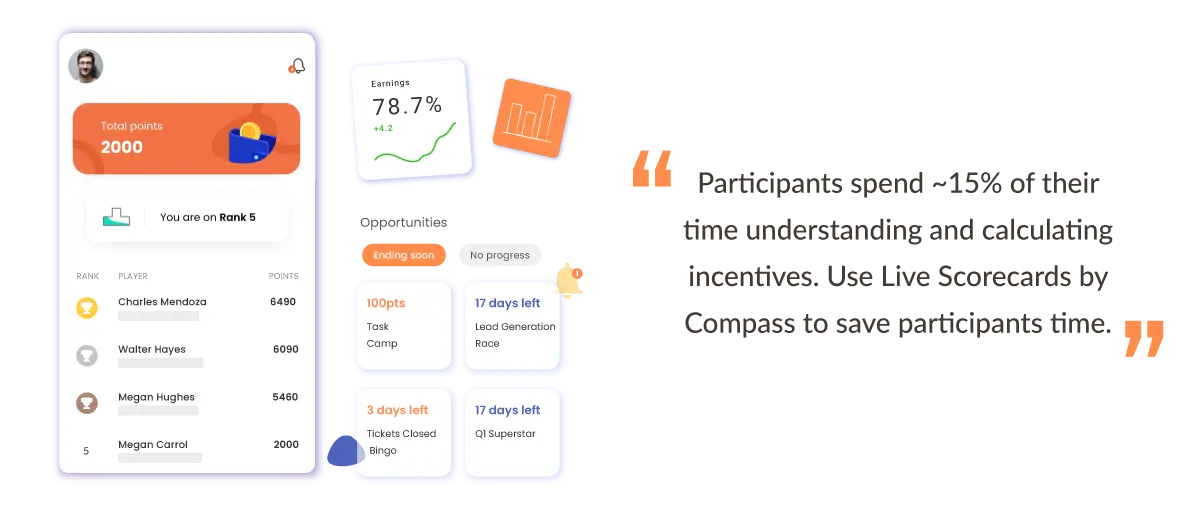 2. Save time for finance teams
Achievement games or Incentives are first populated manually in excel sheets and then audited by the finance team. This consumes a substantial amount of time and resources. With automation and gamification, you save ~90% of the finance and auditing team's incentive disbursal time.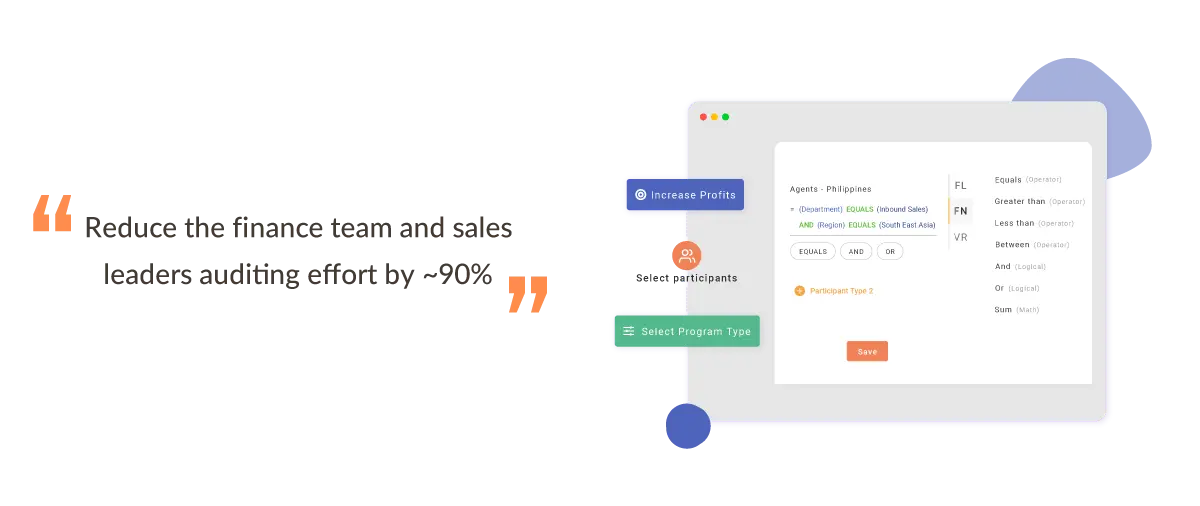 3. Save time for MIS team
The MIS enablement team spend unyielding amounts of time analysing the sales data and the creation of multiple reports. This data generally reside within non-integrated legacy software and spreadsheets. With real-time widgets - insights for participants and admins can be configured instantly. This reduce the analytics effort by ~95%.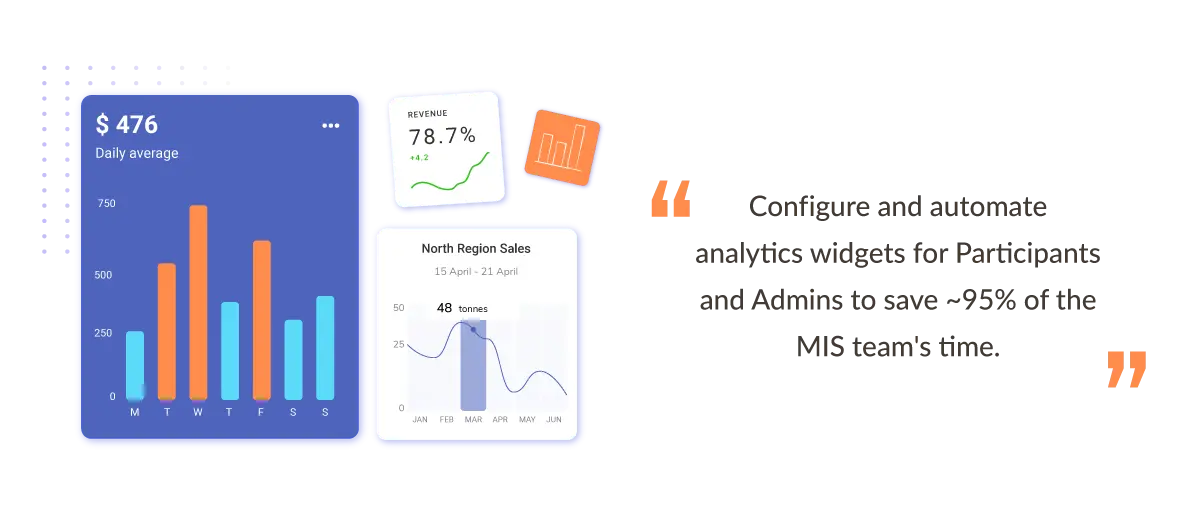 4. Save by removing errors, delays, and friction
Approximately 10% of budgets get overspent due to errors, delays and disintegrated systems - Accenture Study.  And such delays in the manual incentive process makes it ineffective and more like a formality. Making incentive disbursals error-free gets growingly difficult without digitisation. With integrations, you can eliminate errors by up to 100% and provide live updates to users.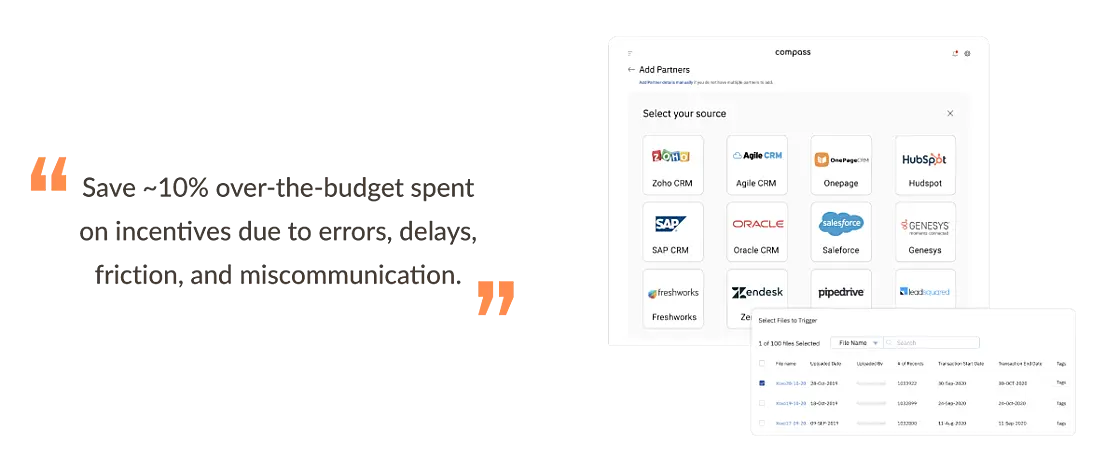 5. Save by enabling one-click payments
Enabling fair, error-free, and transparent incentive calculations can reduce friction between participants and your brand. Combinations of various payment options can be offered to enhance the experience. Some of the popular formats are Bank Transfers, Gift Cards, Credit Notes, and Self Transfer files. One-click payments additionally help you save by -
Staggering the payments on-redemption over a period of time
Saving on Un-utilised or not redeemed incentives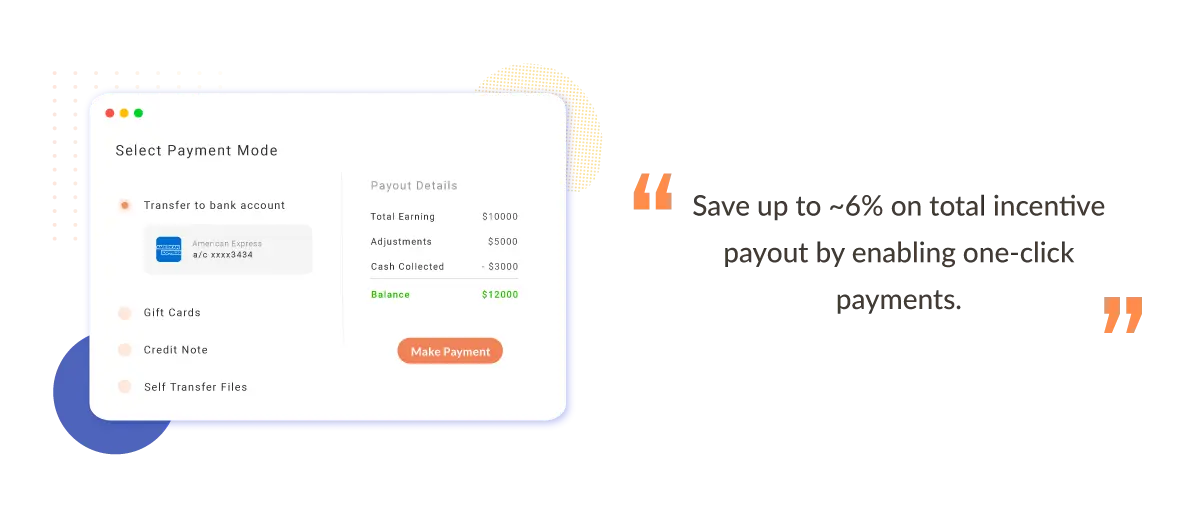 6. Save time with AI-based predictions
It takes significant bandwidth of sales leaders to roll out an incentive scheme. Make your incentive program smarter through the AI-based predictions. The gamification product learns the user capabilities, its product sales mix, earning patterns and suggests optimised incentives design.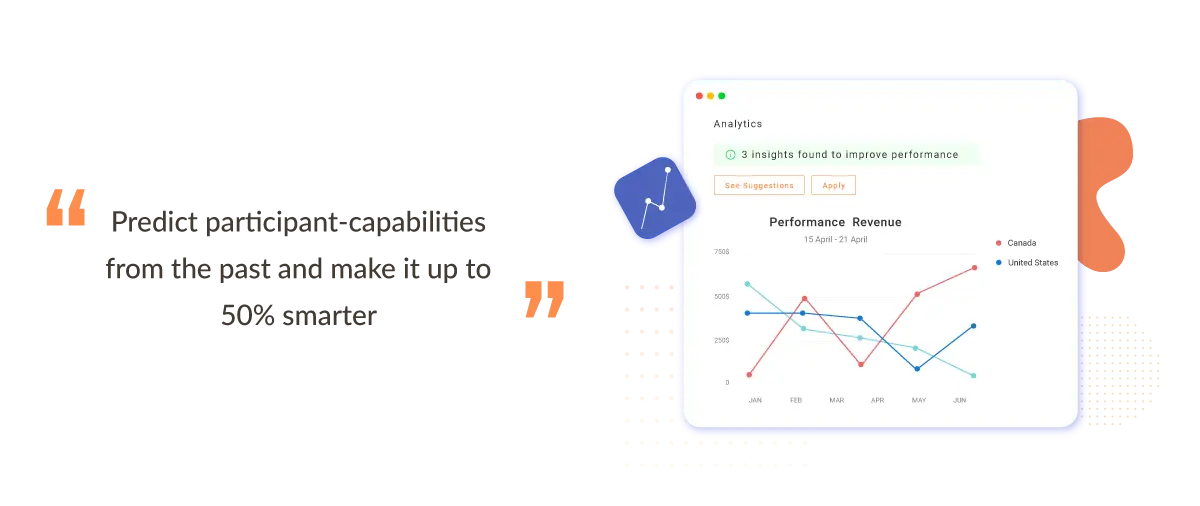 7. Save time by removing fatigue and monotony
Action teams usually are at the peak of their work for ~30-40% of the time. Game templates like bingo, milestones, counter, and race can make the target-achievement like a game. This feature helps gamify the tasks and helps to bring efficiency in ~60-70% of the non-peak performance times.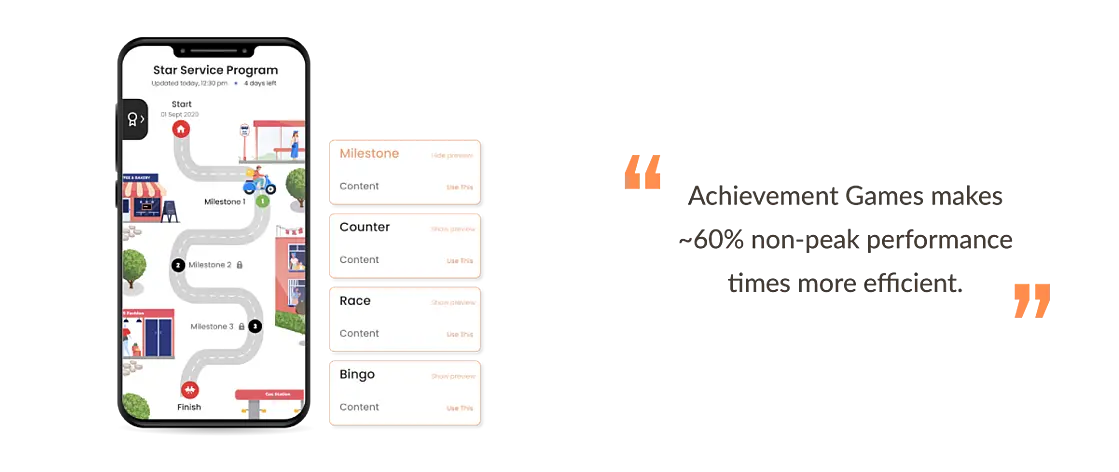 Xoxoday Compass is trusted by 100's of companies from startups to fortune 500. The software helps you save up to ~15% on the budgeted incentive payout, accelerate business KPIs up to ~40%, and reduces the operating and auditing efforts by ~90%.