Table of Contents
About Business

The Company is headquartered in the USA and sells financial products in the USA market & abroad. It has over 5000 employees helping the business in various back-office activities. Majority of the team is deployed in the APAC region (viz. India, Philippines, and Singapore). Three of the major team and their KPIs are as below -
Different teams and the KPI's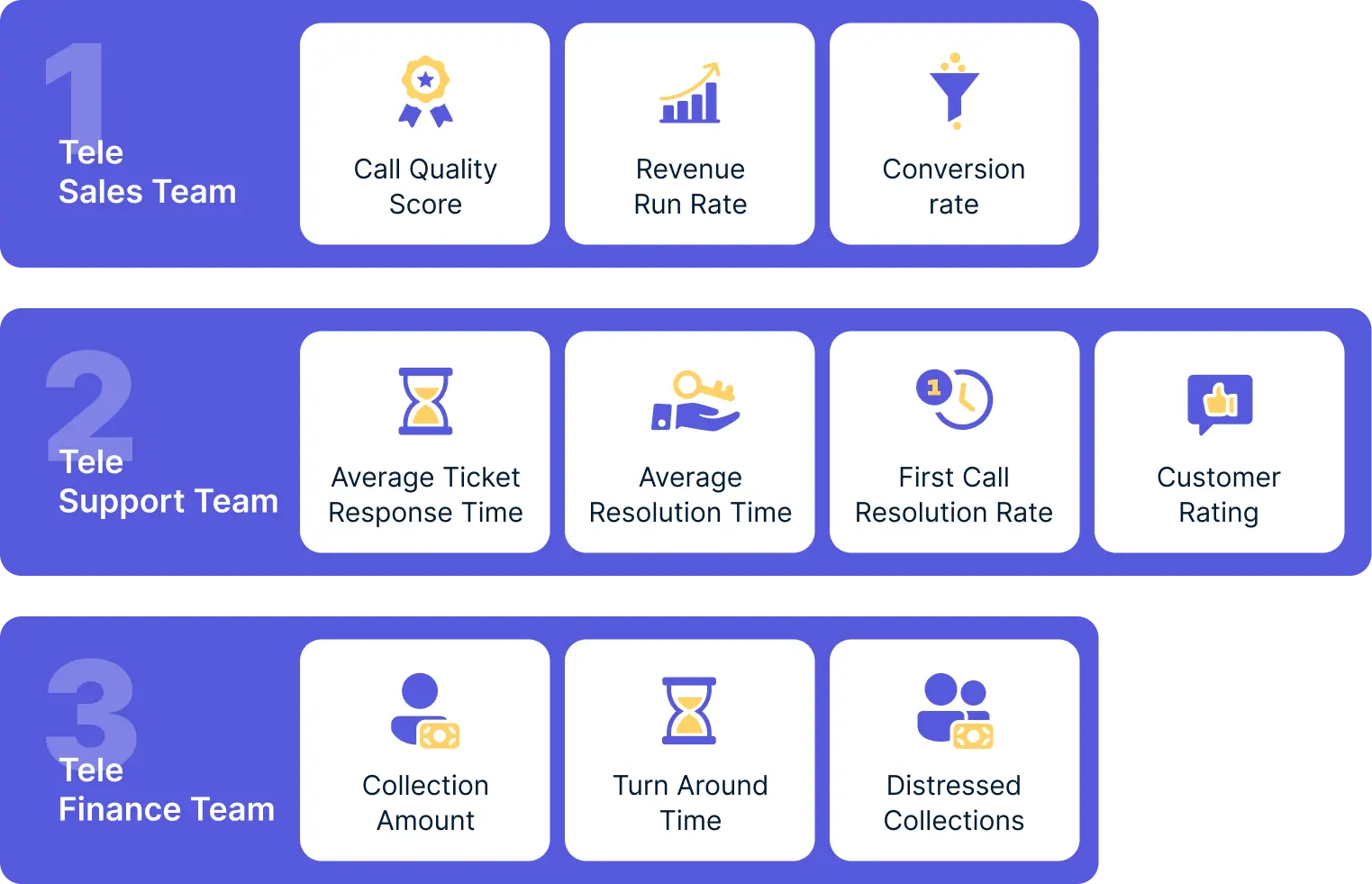 Program Construct

The aim is to establish the performance expectations of individuals in relation to key metrics, while also developing a robust and effective solution to incentivize and reward over-achievement in these metrics. The proposed solution should be designed to engage and motivate employees towards optimal performance.
To ensure that the solution is engaging for the employee, the solution should incorporate elements of gamification and social recognition. This could include leaderboards, badges, and other forms of visual representation to showcase progress and success.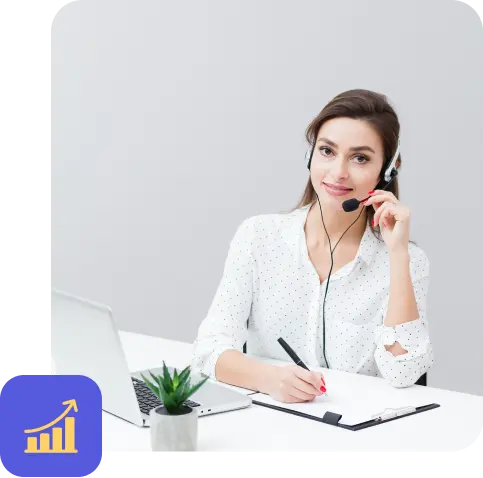 Overall, the solution has to be designed to drive a culture of high performance (More KPI achievement per agent and lesser attrition rates) and excellence. By aligning performance expectations with incentives and rewards, the enterprise can motivate employees towards achieving their full potential and contributing to the overall success of the organization.
Program Setup Outline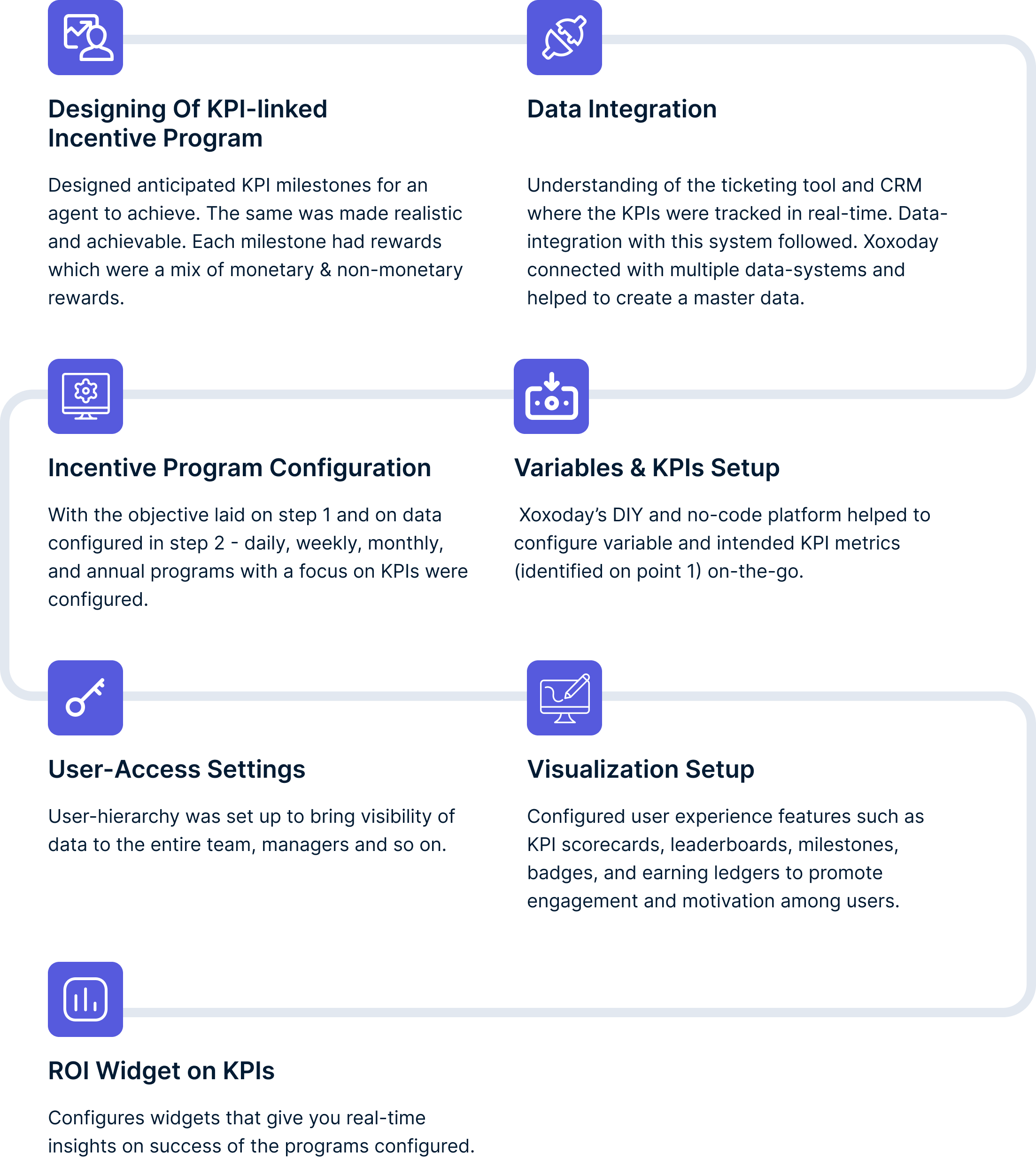 Results On KPIs Configured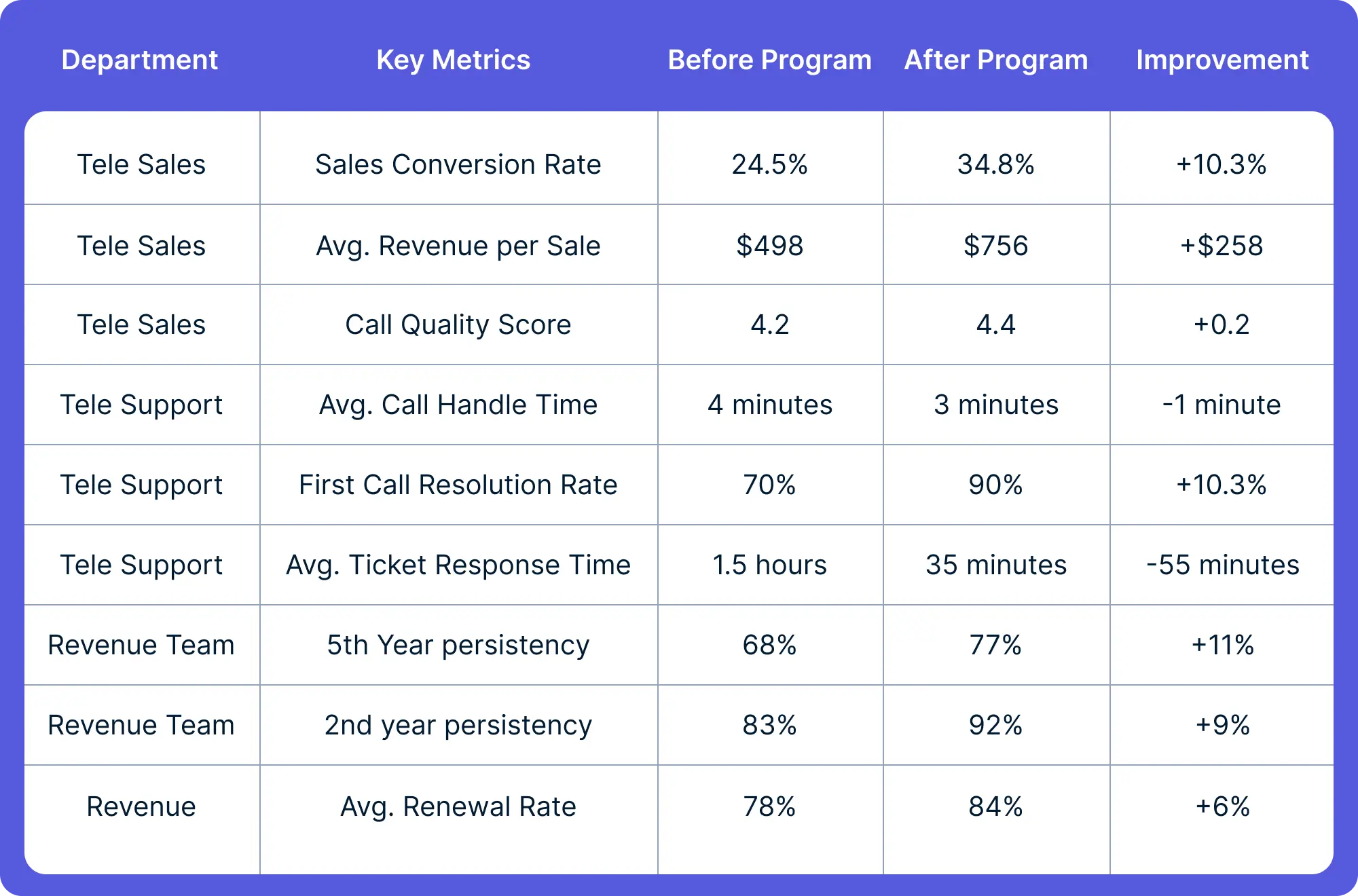 Points to note
1. The key metrics are tracked for the period Jan-21 - Dec'21 (Before Program) & Jan'22 - Dec'22 (After program)
2. Disclaimer - The below improvements in all metrics cannot be attributed entirely to the engagement & gamification solution
Testimonial

The engagement and rewards program has had a tremendous impact on our Tele Support team. The real-time data visualization on KPIs, timely nudges and leaderboards has empowered the tele-support team to analyze their performance transparently. We've seen significant improvements in attrition rates too

-HR Head