Table of Contents
Compass offers a variety of deployment options. An organization's software deployment strategy is highly dependent on the problems you're trying to solve and the best suitable user-journey.
Choosing a suitable software deployment method is an important decision that involves weighing the options to impact change on the existing systems and the end-user. A healthy, right-fit deployment option helps organizations minimize operational downtime, minimize people & process errors and achieve reliable implementations.
Compass is the #1 Gamification software to accelerate sales. It integrates with your existing data-systems and shows live scorecards, earnings, and nudges to the users as output.‍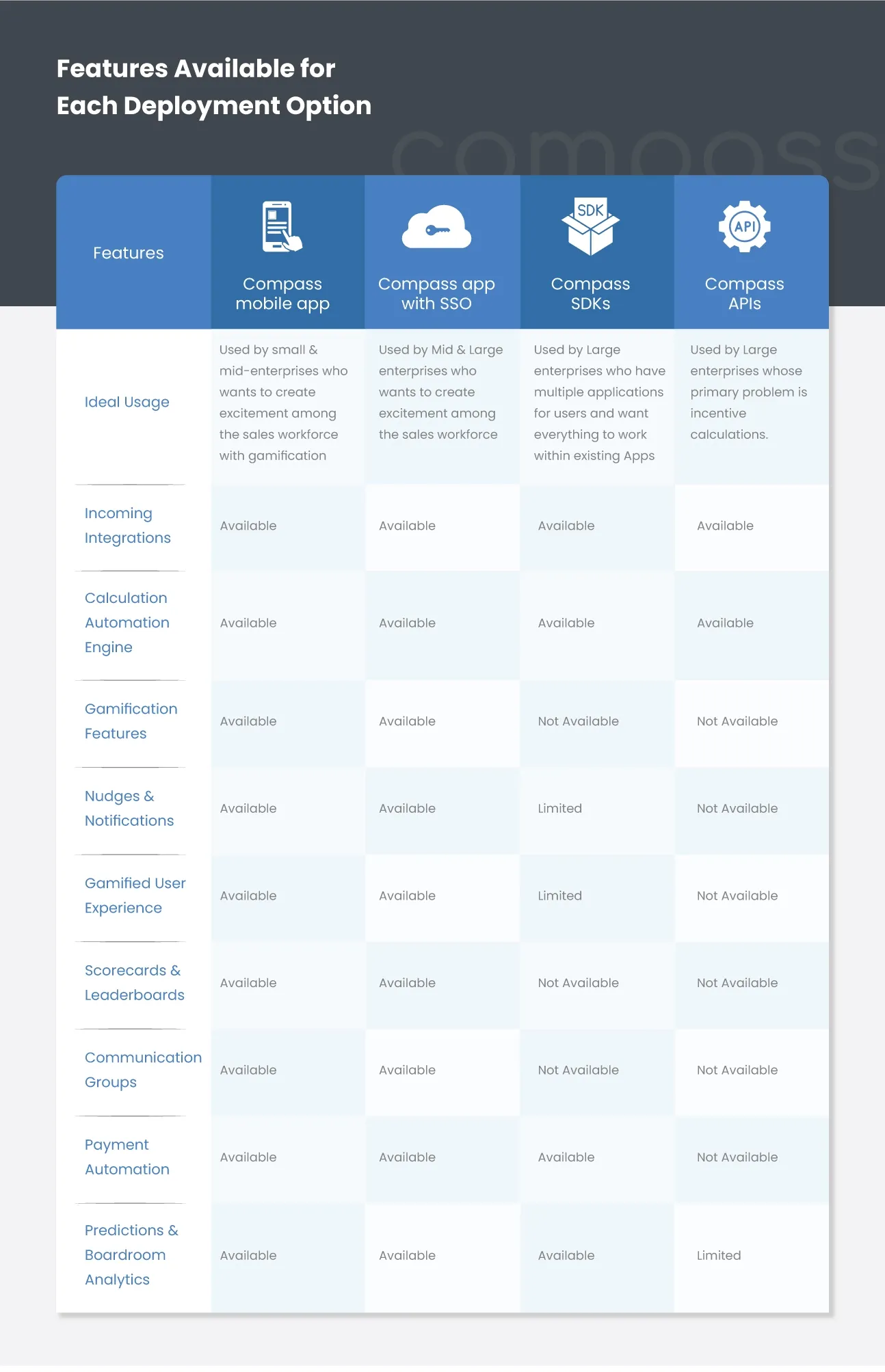 Let's take a look at each deployment modes of Compass:
1. Compass Mobile App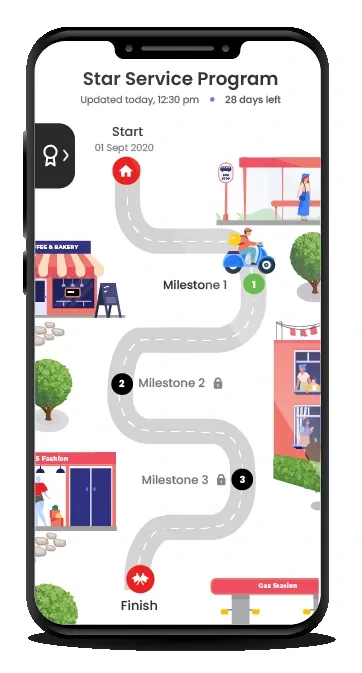 While Compass offers both a web app and a mobile app for users, the mobile app offers a specially crafted user experience that fits our ideal end-user profile - those who are primarily mobile and who consume information on-the-go. The mobile app's user interface has an exciting yet simple narrative that helps keep the end-users hooked while giving quick access to their key performance metrics.
2. Compass App with SSO
‍Compass offers SSO (Single Sign-On) options for the web app and mobile app to help our users reduce password fatigue. Having an SSO even tangentially pushes the user to have safer passwords and simplifies username and password management. Compass SSOs this way, also improve identity protection. These SSOs can reduce security risks for your customers, vendors, and other external partner entities that arise due to connections between allied companies.
3. Compass APIs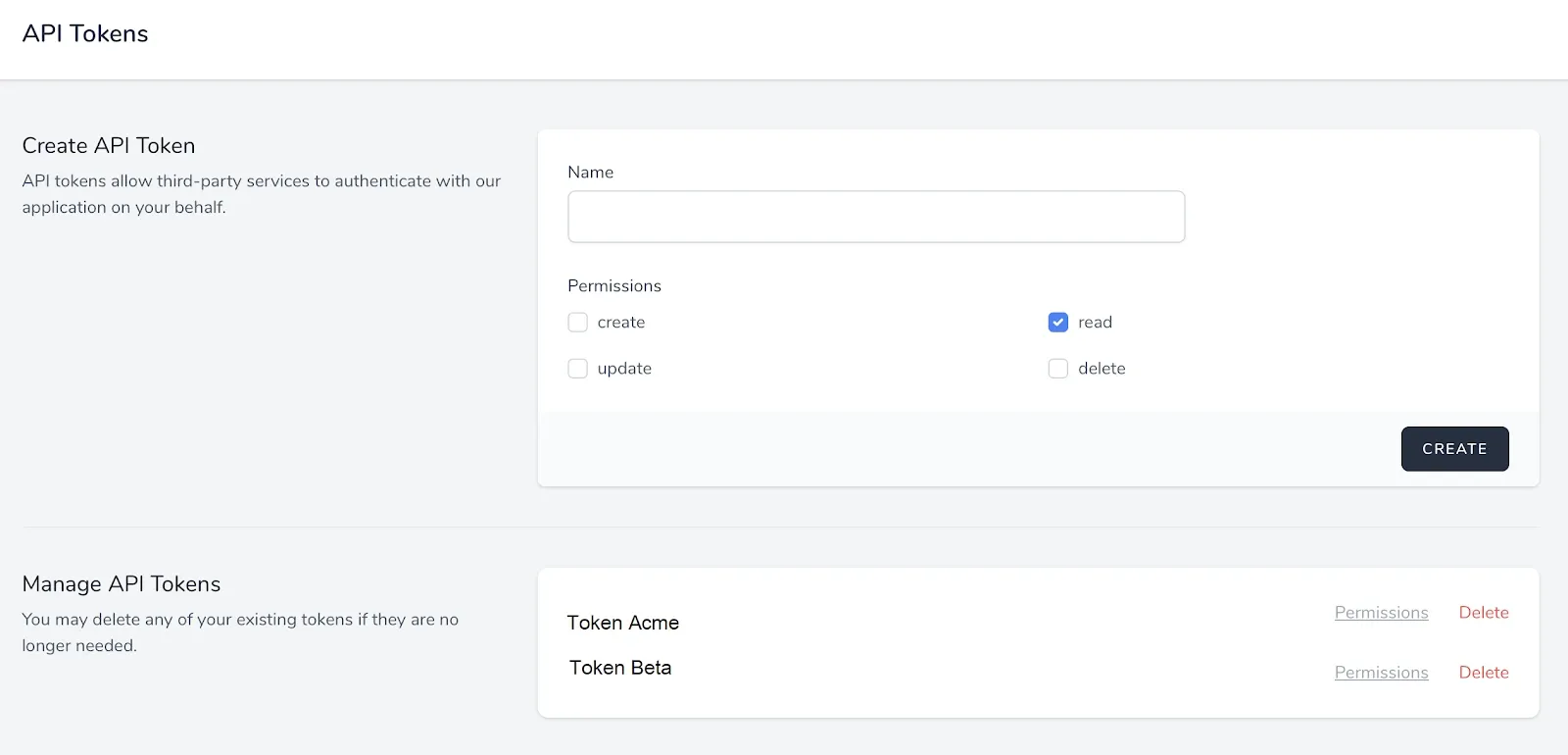 Compass API integrations enable our clients to automate incentives and disbursals, integrating incentive programs with their databases using our calculation engine. APIs also offer continuous communication between the client's enterprise application and allow the sales teams to get the benefits of both their CRM and Compass features - in an agile efficient way.
‍
#1 Sales & Incentive Gamification Software

Compass is the #1 gamification product to accelerate sales. It helps you -
Easy integrations with 100% reduction in data compilation efforts.
Design and publish commission programs in less than 5 minutes.
Showcasing live scorecards, leaderboards, and sales widgets for the salesperson.
Gamify the sales experience for the salesperson using game templates.
Predict outcomes on a real-time basis depending on past commission programs.
Nudge salesman basis performance, behavior, and actions.
Integrated payments on bank accounts or via gift cards
‍