Table of Contents
Your 'very own private island'. Sounds attractive. Till you figure out that the retreat isn't tucked away somewhere in the Caribbean surrounded by azure blue waters, but somewhere on the sweaty 15th floor in the concrete jungle of your smog-clogged city that comes with a chronic AC malfunction and legacy traffic malady.
For those working 'virtually incognito' at one of the many contact centers of this city - it could be anywhere on the map, frankly - this is commonplace. A 'Day in the life' kinds.
Plugged onto headsets and logged onto XL sheets, with audio and video as the default channels of contact with the 'real world', the souls manning these workstations live in their remote little islands (far, far from the Caribbean).
The sense of isolation turns more and more real with every passing year. The detachment, over time, gets debilitating. And the crash, after each ghostly shift, gradually becomes true in more sense than one. As you clock out of this surreal routine at the end of the suffocating day, you break down a little inside.
The real irony? This is a snafu no Tech Support or Customer Care can fix. There's no toll-free-number to tackle this toll-on-your-soul.
‍
Yes, Our Customer Care Samaritans Need a Saviour
Yes, our frontline back-office Samaritans and contact/call center captains are silently screaming for a savior. And their savior can be call center agent incentives and other call center incentive programs. Our customer care execs are languishing without care.
Our Help Desk heroes need help, and if you haven't noticed the ticket that was raised for it, you're not alone.
The entire industry suffers from this blind-spot tele sales and needs vision correction urgently.
‍
BPO & Call Center Incentives: The Seamy Underbelly
Contact centers, or call centers (for brevity, let us use this as a blanket term symbolic of the entire back office, telesales and tech-support space), can be an unassumingly overwhelming world to inhabit. The brightly lit cubicles, shiny gadgets and free Friday biriyani have traditionally swept a multitude of ills under the plush, Persian carpet that can feature in the alluring décor.
Let's take a quick stock of what they are like:
1. The demanding routine: Computer-generated targets are often unreasonable, and the mentoring that could have bridged the gap is missing.
2. The impersonal culture: With high rates of employee turnaround (the joke going around is that even if you reach the wrong floor or office, you'll be hired), one ultimately loses the motivation to strike up buddy ship with co-workers who, for all you know, may not return to the workstation the next morning.
3. The joyless job description (JD): You are practically dealing with angry voices and rude moods which are happy to mistake you for a bot and usually sign off with a piece of their mind and zero thanks. That said, it's still a fascinating JD for those who are passionate about the game (being a psyche nut and taking a real pride in being a 'friend in need' when it matters most helps), making them highly coveted by HR departments.
But to bring out the real magic of the role which can be mentally and physically demanding, there must first be an ambience and ecosystem that's supporting and nurturing.
4. The Jekyll & Hyde (split personality) effect: One often has to pick up an overseas personality and mimic foreign culture codes. Something that – suitably spurred by psychological safety cushions that are conspicuous by their absence – can degenerate into an identity crisis and other self-perception disorders.
5. The broken biological clock: This clock is permanently on-fritz, what with graveyard shifts being followed by breakfast shifts without prior notice. As natural rhythms get hijacked, we are watching an alarming rise in mental ailments like depression and hypertension, panic attacks, blurred vision, digestive disorders, insomnia, backache, burnout and reduced immunity, to name only a few of the villains.
6. The lack of career vision: This is perhaps the most poignant part. The sense of a career journey that carries significance (everyone wants their work to make a measurable and immediate difference at the end of the day) and is going somewhere – so vital when it comes to bringing one's best self to work every day - is virtually AWOL in the sector.
One reason for this is that the contact center (as a business unit or organizational function) is usually relegated to the back-burner by strategy leaders.
No wonder temper and frustration levels are perpetually soaring, psychological breakdowns and suicides amongst the highest of all industries, and attrition rates somewhere in the clouds (there are exceptions, of course, but they are precisely that: anomalies). Add low levels of morale, emotionally empty cubicles and under-optimized productivity (due, in equal parts, to absenteeism and detached focus), and you have a glittering model of everything a place of work should NOT be.
‍
How Did it Come to This?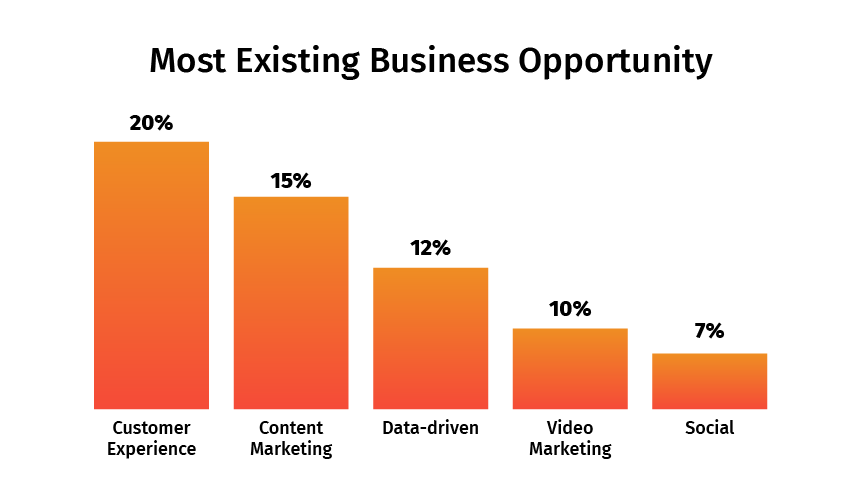 It could have been so different. It indeed started that way during the initial, heady days – sometime in the early nineties - when customer service incentives were for the blue-eyed-boys of Indian Inc. For history geeks, the term call center (it's considered dated today by the way, and is now replaced with the term 'contact center') first saw the light of day in 1983. Today, armed with best practices like CX (customer experience) and leading-edge technologies like AI, the industry is growing faster than ever.
More importantly, when it comes to the holy grail of business – winning the consumer's heart – customer experience, a chunk of which happens at the contactor support or care center, is the X-Factor in business strategy.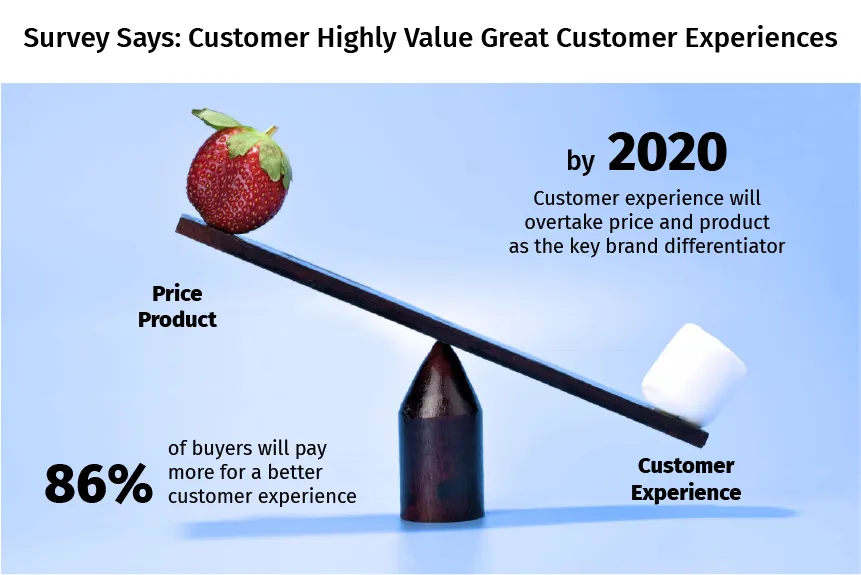 t is time leaders transformed the organizational mindset towards this critical function and recognized it for what it is: A tried tested and invaluable business edge. After all, there's never been a more robust way in history to attract (and retain) a customer than a genuinely helpful customer service rep who embodies the brand's finest qualities and wears a warm smile.
This simple, human gesture carries the cumulative power of all those hours applied at the boardroom brainstorming; all those days invested poring over social media roadmaps and all those months spent optimizing your marketing and sales funnel.
Numbers Reveal the Story
73% of customers profess to fall in love with a brand – and stay loyal to it – if it comes with great customer service representatives. (RightNow)
Single positive customer experience is powerful enough to make 77% of your customers recommend your brand to a friend.  (Temkin Group).
93% of customers are likely to indulge in repeat purchases with a brand that institutionalized excellent customer service. (HubSpot Research).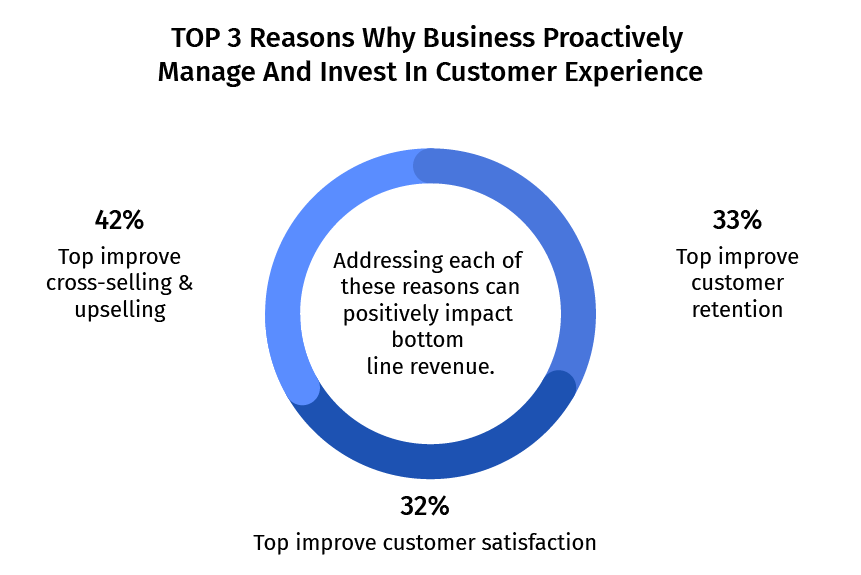 The Reverse is Equally True
Not feeling appreciated ranks as the #1 reason for customers to switch to a new brand. (New Voice Media).
50% of customers confess to having deserted a brand for a rival which was more relevant to them and better satisfied their needs. (InMoment)
78% of customers have backed out of a purchase moment citing poor customer service and support experience as the reason. (Glance)
It's official, therefore. Your Contact center – and the warriors that fuel it – holds pretty much all the cards when it comes to capturing the market and captivating the customer.  Calling it a goldmine wouldn't be straying too far from the mark.
And with stats confirming that investing in new customers can cost up to 25 times more than retaining existing ones (Invesp), the last of the excuses – for giving your contact center the step-child treatment – flies out of the window. Yes, it's time to wrench your contact/call center out of your organizational blind spot and place it squarely in the gaze of your decision-makers.
‍
Rekindle Your Contact Center MOJO.
‍
With Motivation - Reimagined @ Xoxoday.
Contact/call center, back-office, tech-support, after-sales and telemarketing staff aren't aliens from another cosmic system. They are humans like us trapped in a flawed planet. And like everyone else, carry untold potential which only needs the proper attention and conditions to fire.
The good news is, you can now ensure all that with Xoxoday's digitally automated 'Motivation-First' SaaS suite that's pretty much the industry gold standard when it comes to recharging and rewarding employees, channels and extended teams.
Turn the Workday Interesting with EMPULS
Please bring back the spring in their step as your Contact center folks walk into the office every day. Connect their isolated islands with the cackle of laughter and the warmth of trust.
Build a sense of belonging with the criss-cross of little and significant conversations. Build bridges of comradeship with spontaneous two-way communication and real-time feedback.
Inspire them to perform better and earn more with a helpful atmosphere and morale that is charged-up. Make mental health a priority and help them relax with team-building games and natural interactions.
Earn their respect and loyalty with data-driven appraisals that are fair. Lift their mojo with applause that celebrates their quirky traits and daily wins.
‍
Help Them Grow With COMPASS
The biggest - and often stifled - gripe a Contact center, back-office, telemarketing or tech-Support worker usually nurses is in the area of career significance and professional growth.
Start by reminding them, every day, just how vital their work is, how every act of theirs makes a user or customer's life in another part of the world a little easier, a little better.
Follow it up by helping them get better at their job. Nudge success behaviour at every step, offer constructive feedback in real-time, design customized goals for them that are S.M.A.R.T (Specific, Measurable, Attainable, Relevant, Time-based).
Sharpen their competitive spirit by gamifying targets and turn experienced managers into profitable mentors by analyzing and coaching performance with the visibility and control that deep-data-analytics offers these days.
Finally, provide learning opportunities (both via skill courses and best-fit mentorships). Share career advancement tips & strategies and devise professional growth plans that give each one of your contact center workers, Tech support staff, and tele calling teams something to aim for. Don't just stop there.
Make your folks realize that their opinions are valued by adding them to your decision-making process (invite their suggestions in the boardroom whenever you can) and taking the effort to update them with important decisions taken at the top regularly.
‍
Incentivize Everything With PLUM
Humans are hard-wired into the motivation game. Whether the motivation is intrinsic (self-fulfilling inner impulses such as polishing one's craft or helping other people) or extrinsic (the craving for money, prestige and material indulgences), we need a reason to act.
Go ahead and turn that reason into a meaningful and memorable one by strategically inserting a service incentive criteria for employees at every step of your contact centers of back-office workflow.
But do remember that while everyone loves call center incentives and rewards, a thoughtless and perfunctory one – smacking of HR teams and People Managers merely 'going through the motions' and 'ticking monthly Dhobi Lists' – can siphon the honesty and magic out of the concept. So make sure your service incentive is personalised, i.e., resonates well with the persona of the receiver and matches the magnitude of the achievement.
You will also want to reward your best people 'in full public view' (unless someone chooses to keep their achievement discreet for personal reasons) to spread the right word as far and wide as you can. Not all performances are measurable (there's no KPI for someone who clocks in 30 minutes early every day or goes out of his/her way to help out the team during crunch hours), so do give away good-mood-gifts for 'no apparent reason' every once in a while.
There's nothing like a 'surprise pat-on-the-back' to make one's day (or night, as the shift maybe). Perhaps most importantly – and this is the part that is lost on most leaders and managers - don't postpone. A reward delayed is a reward denied and didn't feel the same if received a good two weeks after the milestone was achieved. So don't let the momentum drop, praise instantly and reward in-the-moment.
Turbo-charge your teams and channel partners. Compass by Xoxoday drives performance and revenue of sales, channel, delivery, and back-office by aligning behaviors with company goals. Want to know more? Book a demo now.
‍
‍